Bikelights UK is one name that is reminiscent with bike lights in UK. Bikelightsuk is proudly the best and probably one of the first retailers to bring amazing bike lights to UK. Bikelights uk has provided all riders in the UK and Europe with some of the finest and most amazing bike lights over the years, a reason it has become one of the most trusted names in manufacturing and sale of bike light in UK.
Some of the best bike lights that we have seen and used in the past, from bikelightsuk include the magicshine mj-872 1600, magicshine mj-808, magicshine mj-816, magicshine mj-868 and magicshine MJ-818. Undoubted, Magicshine bicycle lights are the finest bicycle light sets in the market. Yes, almost all Magicshine bicycle front lights and back lights are cool to use, but our outright personal favorite in the collection is the Magicshine MJ-868 retro front bike light which offers impressive 1000 lumens output (just for insight, that's even more than an average beam of a car's headlight).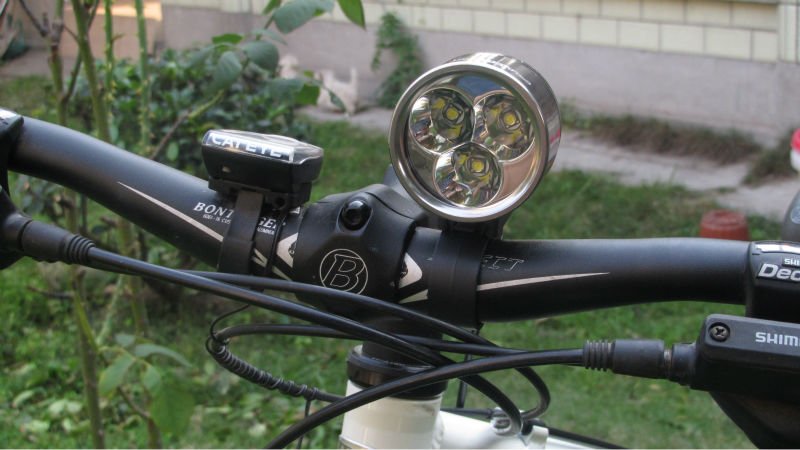 Here's more detail for your reference:
Now, if you thought this was the best guys at bikelightsuk could do when it comes to brightness and output, just think again. Bikelightsuk has developed the Fluxient 3xU2 Bike light, which is touted as the brightest high power LED light presently available on the market.
The Fluxient 3xU2 is the brightest bike light because it delivers a whopping output of 3000 Lumens (now compare that with the 1000 lumens of the Magicshine MJ-868, which we said was more than the car's light).
The amazingly bright light output is made possible with a 8800mAh battery, which powers the Fluxient 3xU2 for about 2.7hours to 10 hours, depending on the power level chosen by the cyclist. So, if you want to be noticed (massively) on the road on a rainy evening or pitch dark night, the Fluxient 3xU2 bike light is surely a lighting unit which will not disappoint you in any way.
The Fluxient 3xU2 bike light has four different functions, ranging fromHigh, Medium, Low and SOS flash, which the user can toggle through with just a click of a button on the light.
The Fluxient 3xU2 bike light features a secure swivel mounting system which allows the light to be safely mounted onto any size handlebar, including the standard or oversized bars, or some fancy one you may have on your bike.
Though, we are sure you won't have any real problem with the Fluxient 3xU2 bike light once you have mounted it on to your bike, but in case you tend to have a problem, the bike light comes with 2 year warranty, which will have all the problems covered.
Components of the bike light unit
The Fluxient 3xU2 bike light is now available on bikelightsuk's website for an offer price of $137.99. The bike light box when shipped to you will include:
·
8800 mAh waterproof battery pack
·
Swivel mount compatible with all handlebars